FoodTech Trends Shaking Up The Industry
While most would probably qualify 2017 the year of the blockchain, there's no denying that entrepreneurs (and their VCs) have been taking aim at disrupting the food service industry whether by launching innovative urban farming techniques, more meal kit subscriptions than we can count, or even using drones to herd cattle and scan crops. Innovation up and down the food supply chain has also attracted a rapidly increasing share of VC dollars, with investment in the FoodTech space climbing from just over $60 million in 2008 to over a $1 billion in 2015 according to PitchBooks data.
So with all this investment happening in the last year what are some of the most exciting food tech trends to be hitting the market this year?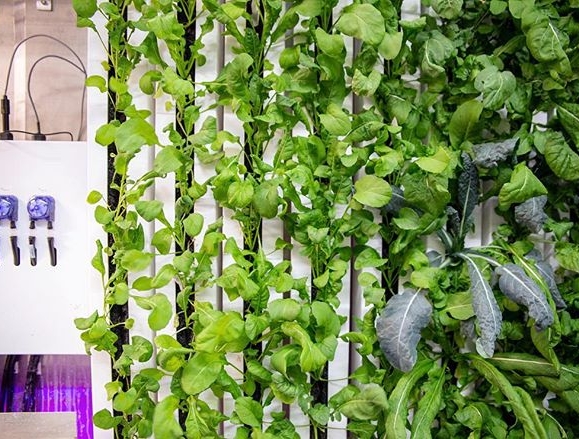 Don't get this confused confused with your friends 'Backyard Chickens' or even their vegetable patch. Urban Farming is becoming more of an industry than a hobby, where seasoned entrepreneurs like Kimball Musk and social activists alike are launching organizations aimed at providing locally grown food to urban communities. With over $200 million going to a single vertical farming startup, it seems that investors have taken notice and are betting big that urban farming will account for an increasingly significant portion of the food supply chain.
Smart temperature monitors
Transparency is increasingly a top priority for most consumers; as such, new Bluetooth enabled temperature sensors as well as the continuous oversight and automated alerts they afford have grown increasingly popular in restaurants. These devices make life easier for owners and managers by letting them remotely monitor the temperature of their food to make sure nothing spoils. This technology not only provides an added safeguard for both restaurant owners and customers, but it also grants health inspectors more information on the status of a restaurant on a given day, in the event of a health risk alert.
Order a burger with just your face
We've already seen from big tech companies that facial or retina recognition could be the way of the future and most store owners acknowledge that recent products like the iPhone X have made the technology seem less gimmicky. Restaurant owners, particularly fast-casual chains have taken notice and are starting to roll out the technology as a way to shave off valuable minutes off each transaction. CaliBurger – home of flippy the burger-flipping robot- for example, have introduced facial recognition to their Pasadena store and say they will roll out to all 40 locations if the innovation is successful at decreasing wait time
Inventory management software reduces food waste
Another major innovation in the restaurant space has been the introduction of inventory management systems. Much like your smart fridge at home might tell you you're running low on milk, predictive software is helping restaurant owners fine tune their food orders and avoid an enormous food waste as well as save on the associated cost of over-ordering. These systems help restaurants save time and money on inventory management all the while decreasing the relative footprint of each restaurant.
New apps are tackling the millenial pain point
Finally answering the pain felt at most group dinners, a rash of new fintech startups have popped up with the goal of making shared costs easier to manage. Some are marketed to restaurants (like Divipay, or Finch) by allowing payments to be made directly to a vendor, while others have centered on payments within friend groups and have focused more on recurring costs like roommate bills (Finch). But regardless of what they're targeting specifically, restaurant owners are taking notice of the bill splitting innovations and are adopting smart POS systems that faced with bill splitting can make turning tables over much faster and increase their overall productivity.
we deserve a world with no food borne illness
Food poisoning outbreaks have seen a dramatic spike in the last year and with consumers having already demonstrated that cleanliness can dramatically impact a brands profitability (i.e. Chipotle), stand-alone restaurants and chains are both taking extra precautions. Further evidence that a new focus on food safety is here to stay can be found in Yelp's decision to expand its health rating display.
PathSpot is an easy and reliable way for restaurant owners to assuage their fears around food borne illness. By providing the ability to scan each employee's hands before they start prepping any food, PathSpot gives owners and managers the peace of mind of knowing they were not the source of foodborne illness. Furthermore, PathSpot data analytics provides both owners and inspectors with greater insight into the sanitary practices of the store and highlights areas to focus their efforts.